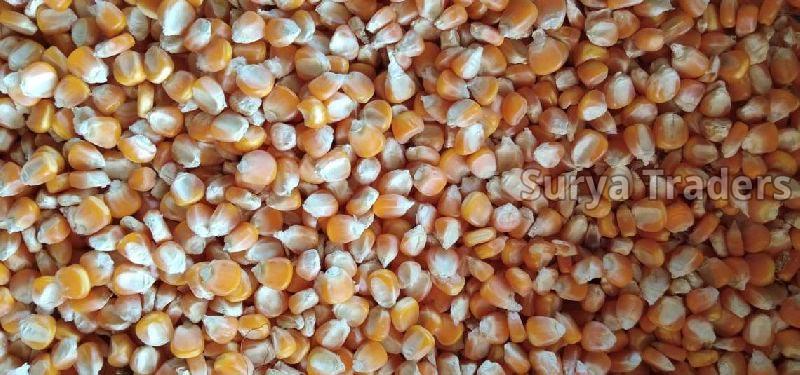 Food is an essential thing without which no one can survive. Every animal, plant, insects, and even the smallest bacteria need food to survive. Plants are the crucial species on this Earth, as they are the only ones who can produce their food by photosynthesis.
Every animal needs nutrition, and the plants are the single nutrition makers. The plants produce foods like pulses, rice seeds, maize seeds, fruits; some plants are used to develop medicines.
Every part of the plant is essential; it not only gives us food but also oxygen to survive and maintains the balance on the Earth. India is an agriculture-based country. Every state has a different climate which is ideal for the growth of various crops and seeds. Like maize seeds manufacturer Karnataka has the perfect environment to manufacture maize seeds.
Nutritional Characteristic of Maize Seeds
Like all other seeds, maize seeds also have very high nutritional value, and it is a very beneficial seed. Buy these from major maize seeds supplier India. The nutritional values of maize seeds are as follows:
• Protein: The maize seed consists of around 3.14 grams of protein. It is one of the significant sources of protein. The protein content ranges about 10% to 15%.
• Water: These seeds contain about 74% of water, which is very beneficial for the animal body.
• Carbs: Starch is the primary carb of these seeds. It ranges around 29% to 80% of its dry weight. It is approximately 21 grams.
• Fiber: These seeds are rich with fibre and contain about 2.4 grams. The fiber content is sufficient for the daily value for men and women.
• Calories: It contains 96 kilocalories.
• Fat: Fat is also essential for your body. Maize seeds contain about 1.5 grams, which is very minimal.
• Sugar: it contains 4.5 grams of sugar
Health benefits
There are numerous health benefits of maize seed. They are as follows:
• Prevents Anemia: Maize seeds are very rich in vitamins and minerals. Anemia is a widely found illness among women.
• Keeps The Eyes Healthy: If you want to keep your eyes healthy, you should have a healthy diet. The maize seeds contain carotenoids which are right for your eyes and besides maize is a complete food which contains all the essential vitamins mineral and protein.
• Prevents Cancer: Maize seeds are rich in antioxidants that help in the prevention of cancer. Cancer is the growth of the uncontrolled cell, as maize seeds are rich in antioxidants; it inhibits oxidation, i.e., the growth of cells.
• High Source of Energy: Maize seeds contain carbohydrates and fats which provides energy to your body. It helps your mind and body to function correctly.
• Manages Diabetes: Since maize seeds are very rich in fiber, vitamins minerals, and protein, it helps you to help manage your diabetes. If you are a non-insulin diabetic patient, consuming maize seed is beneficial for you.
People all around the world are avoiding non-veg diets and are more prone to eating veggies. Veggies are more nutritious than meat. Thus you should add maize seeds in your diet.